Always great food. Restaurant is always clean. Wait staff is wonderful. Love the owners.
Very clean, pleasant staff, excellent food reasonably prices
We eat here about three times a month. We have always had good service and great food.
Kristina Newby
Rewards Member
Westland, MI
Prime Rib Valentine's dinner was an amazing deal and ridiculously good.
Very good service and food was wonderful and very good prices.
Scott R.
Awesome place. My friends and I are professional wrestlers and we head over here all the time before and after the shows. The servers are always friendly...
Love the food, staff, and clientele! There cinnamon crepe plate is second to none.
Bob Janareli
Rewards Member
Livonia, MI
Good as always
Tanya F.
Livonia, MI
Excellent food and excellent service. A wonderful place to bring the family I was very pleased with the atmosphere
Tony & Amanda
Rewards Member
We've only eaten here 3 X's , and all this month. We both have been happy with the service, cleanliness, and quality of food. My girlfriend & I were both intend on becoming regulars.
Rae-Marie Seidel
Rewards Member
Wixom, MI
Excellent
Laura Batzer
Rewards Member
Canton, MI
Clean, timely , friendly service, modest price, ample portion size. Had Irish omelette , first time today. Very good.
Tom Jankowski
Rewards Member
Adrian, MI
Large menu, good food, reasonable prices, friendly staff.
Service was excellent...food was very good. Our server was super pleasant. We brought friends in from out of town to have breakfast. They were extremely pleased..and the restaurant was very clean as always.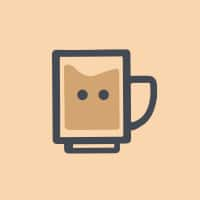 Michael Wight
Service was good, food was good. Looking forward to returning for a lunch/dinner sometime. Menu was chock full of tasty sounding items. We did breakfast and loved it.
Good food, reasonably priced. Amanda is great!
Darlene and family
Rewards Member
Garden City, MI
It's been a while since we are here, but the food was excellent and the waitress was great. Thanks for a terrific meal.
Great food, especially their soups
Pat & Judy Sheehan and Chester Zack
Rewards Member
Westland, MI
The prime rib was excellent! (As always!) Amethyst is a great waitress. My father thoroughly enjoyed the chocolate lava cake.
Don K.
Westland, MI
We tried this place after becoming disgruntled with our previous choice for breakfast. It wasn't a very busy place but did have your typical coney fare. All of our breakfasts were good. The hash browns were not frozen  the omelet was not over cooked and dry  the Mickey pancake was ...
Where I go when I drop my kids off to school, always wonderful food, friendly service, the owners are very nice people. :) My favorite spot to eat these days.
This is our third visit and each time the food has been very good. I am finding myself favoring "Mikes Big Bowl" over the rest of the items. I do however add an egg and prefer the shredded potatoes to the diced potatoes. I like the various breakfast specials that ...
Betty Ford
Rewards Member
Westland, MI
Forgot lemon & tartar sauce (which could have more relish in it) Otherwise food was good & waitstaff good
Love this place! Gluten Free Menu and separate kitchen..yes!! And, the food is delicious.
Rachel Pack